Christiane and I went for coffee in the morning after I had created a playground for her cat out of cardboard boxes and packing foam. After we said our farewells she went to do a presentation and I went to drop off my bike at a bike shop to get a new chain installed. The bike shop was sweet and their invoices were so detailed to the point that it said that my 3rd hardest cog had a slight wobble in it and might need replacement! A class act and they did it all while I had lunch.

After that I caught the 3pm ferry from Victoria to Port Angeles, and while I was lined up noticed that my passport had expired. I made a panicked call to my mum in UAE and thought I'd have to stick around in Victoria organizing a replacement. As it turns out you can still cross into the US with an expired passport as long as it is a land or sea crossing. So when I want to fly back to Canada it might be a problem, but I will worry about that later.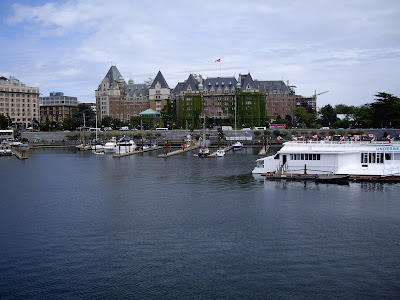 From Port Angeles I rode a leisurely 26km to the Mora campgrounds in Olympic National Park where I met a very friendly family (I believe it was two brothers, their wives and sons), and as soon as I rolled in they offered me hot clam chowder and ice cold beer which was so appreciated (I feel I did not seem grateful enough since I was kind of in a muddle... I really really appreciated it! After dinner we had some of their tequila some of my Elixir Vegetal and talked about our homes and various other things. The next morning we had espresso from my mini express and then set off in our different directions. Thanks guys you were really great!