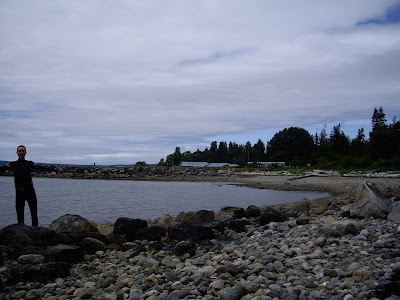 Right now its 2:00 and I am waiting for a 5:15 ferry to vancouver island, so I'm taking the opportunity to pay $6 an hour to answer my emails. . I'll probably have to find a campsite or motel as soon as I get off the ferry since it will be starting to get late, but after tomorrow I should be able to make it into victoria in 2-3 days. I have been taking plenty of pictures, but I am going to wait until I get to Victoria to post the pictures and other stuff since I can use a Christiane's computer for free and download my pictures on to it.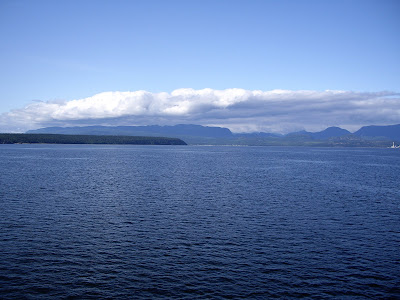 Some time passes...

After taking the ferry across the straight of Georgia, I rode in to Courtenay in the evening, found a cheap motel, and got some take out chinese food. I took the opportunity to have a nice bath, and then a shower (I can't clean myself in the bath for some reason, probably my height, so I always end up having a shower in the end), and then wash my clothes in the tub. There was a space heater in the room so I put it in the bathroom, cranked it up and closed the door. By the morning my clothes were clean and dry!

I hope everything is well back in the real world! I'd love to hear from you.