Well, the weather has thrown a curve ball at me and theres going to be lots of rain this afternoon so I have postponed my trip until tomorrow evening. At least it will give me a chance to repack my stuff, and see what I don't need (so I can get rid of it or send it back home). I may go to a museum this afternoon, or maybe a movie; its just that kind of day.

Yesterday I went for a ride with Lyle and some of the vancouver fixed gear riders. Solid individuals the lot of them. We did a loop through north vancouver and then back, and checked out some bike shops. It was an extremely pleasant afternoon and at the end of the day I had ridden about 80km, but I didn't have any of my heavy bags with me at the time.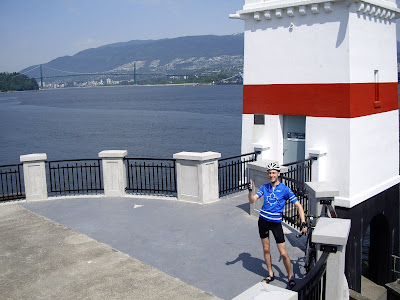 So if the weather is nice I shall start the bicycle touring tomorrow. Hooray!

PS. Thanks again to everyone who came out to my 'going away party'. I really enjoyed seeing you all!