I know I normally hate you, but for tonight, I love you. Pronger is going o have a very tough time for the next few games. Lets hope they keep on playing like they did today.

On a more bike-tour-related note, I picked up my bike from Dream Cycles today and everything seems to be in fine order. They told me they needed to retension the wheels slightly which I was glad to hear since keith from cavern already tried them last week and said they would need a retruing, but I didn't have enough time to bring it back to him. The Air Canada baggage smashers seemed to show mercy on my oversized cardboard bike box. I would like to extend a big thank you to the kind folks at Dream Cycles for reassembling and tuning my bike at such short notice, even if you did make fun of my frame bag. I will come tomorrow with Boddingtons for everyone if I can manage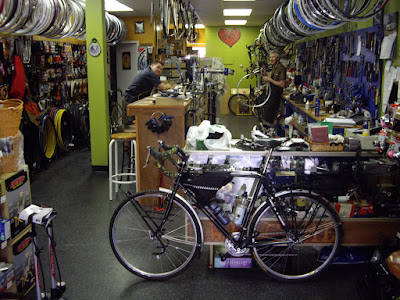 my time properly.

I also met up with Lyle today which was nice but he was pretty busy and on a bike so i let him go along with his business. Maybe tomorrow I will get a chance to put in a few kilometres with him if he has time. The people that work at the hostel I am at were merciful enough to let me bring my bike into my room, since the hostel is located right in the middle of the tourist district (AKA Crack/Heroin town).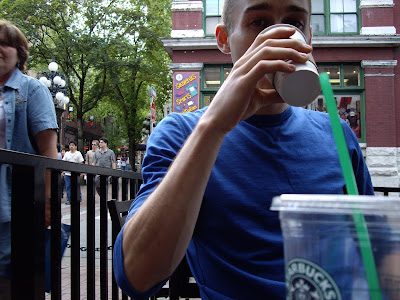 Tomorrow I am going to ride all around the city, since today I walked an astounding 20 kilometers! I never walk, so I was so tired I had to nap from 5pm to 7pm. My jet lag is actually helpful since now I basically feel tired after the sun goes down and wake up as the sun comes up so I'm all set for once I start camping. I will probably check out Granville Island and Stanley Park tomorrow nand try to find if there are any bugs to work out of my bike before I start the actual tour.

I also have a very nice German room mate in my 4 person dorm (there are just the two of us). His name starts with A but shamefully (and totally expectedly) I have forgotten it so I will have to tactfully ask him this evening.